People and planet are everything to us.
We want to show you that we walk our talk.
Sustainability is at the centre of everything we do. Sienna leads the way in best practice for nail polish quality, production and formula, and we will keep pushing forward to inspire a sustainable, ethical approach to beauty. Everything starts at the polish. How can we create the best formula? How can we do the best by our planet, and our people?
We Innovate To Find Effective, Eco-Friendly, Safe Alternatives.
Sienna is 100% vegan and cruelty free with the certifications to prove it. This is core to our product. We will never sell our polish in markets that require animal testing.
When it comes to our formula, Sienna is not only vegan, cruelty free, non-toxic, Benzo-free, and breathable but we are now the first glitter free and nano-particle free nail polish in the world. Even more exciting, our new plant based formula includes ingredients with little to no waste by-product. We're talking about raw ingredients including sugar cane, manioc (cassava), cotton and corn.
Our nail polish remover consists of only 3 ingredients, one of them being horsetail plant extract for extra strength. It is free of any nasties.
We use 100% renewable energy at our head office and warehouse. We source all power from an ethical company with strong environmental and community credentials.
Our production happens direct with our raw ingredients manufacturers in France, Europe. By working direct with this green industry manufacturer we keep our carbon footprint low.
Packaging is 100% recyclable and we run an in-house recycling program so customers can return their empties.
Rather than use an unnecessary plastic cap, we use timber. Our signature caps are hand crafted from a local, non-native weed wood.
We work to keep local rainforest areas free from this pest and allow native revegetation to flourish in its place.
Not only is our timber organic, it is compostable and a beauty to upcycle. We're also big on recycling here at Sienna. Recycling Sienna bottles when they are empty is very straightforward. The timber cap can be put straight into your compost bin where it will break down organically. The plastic brush and glass bottle needs to be cleaned with nail polish remover to make sure they are free of any excess residue. Then, simply place the bottles in your recycling. In terms of the brushes, not all recycling centres will accept the brushes, so it's best to check with your local facility first. If you are in doubt or unable to recycle either the bottles or brushes, please return them to us and we will add them to our in-house recycling program.
People
We source all ingredients for Sienna from organisations that are child labour free – and we always will. We invest in our communities by sourcing locally and giving back. Sienna partner with local charities like Future Dreamers and continue to support Rafiki Mwema through an ongoing sponsorship.
Beauty is for everyone.
Our collections are gender-inclusive. Our formula is Halal and water permeable. No-one gets left behind.
Certifications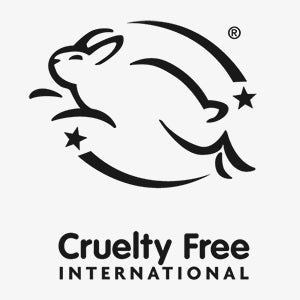 Cruelty Free International
We believe that beauty products should be cruelty-free. We are proud to be Leaping Bunny approved. A global programme, Leaping Bunny requires cruelty-free standards over and above legal requirements.
All of our own brand cosmetic and personal care products are approved under the Cruelty Free International Leaping Bunny programme, the internationally recognisable gold standard for cruelty free products. We adhere to a fixed cut-off date policy and proactively monitor our suppliers to ensure that our products continue to adhere to the Leaping Bunny criteria. Our supplier monitoring system is also independently audited.
For more information about Cruelty Free International, Leaping Bunny and Leaping Bunny criteria, visit crueltyfreeinternational.org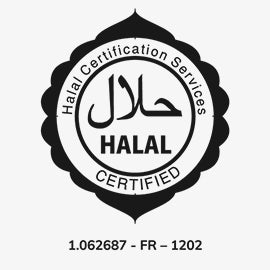 Halal Certification Services
Founded in 1987, Halal Certification Services (HCS) is a worldwide recognized Halal certification body. They see themselves as as a connection between Muslim consumers on the one hand and enterprises which want to offer Halal-correspondent products on the other side.
Our duty and responsibility towards the consumer is a product guarantee which completely meets the requirements for the Halal standards.
The HCS Halal Certificate is recognized around the world as the guarantee of a trustworthy professional certification of the highest quality. The collaboration of world-renowned scientists with jurists and religious around the world provides a full Halal guarantee on the chain of a product. Their technical auditors assist chemicals, food, cosmetic, pharmaceutical and services companies to reach the Halal standards.
For more information visit halalcs.org
B Corporation
Sienna is extremely proud to be a certified B Corporation since May 2019. Certified B Corporations meet the highest standards of verified social and environmental performance, public transparency, and legal accountability to balance profit and purpose.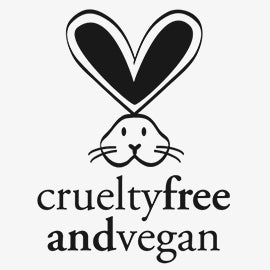 Peta (Beauty without Bunnies program)
People for the Ethical Treatment of Animals (PETA) is the largest animal rights organisation in the world. The Beauty without Bunnies program ensures products are never tested on animals.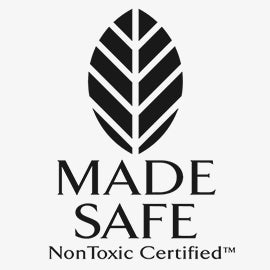 Safe Cosmetics Australia (the Toxic-free campaign)
Acting as a consumer voice and third party for brands, SCA is continually campaigning the beauty industry to exclude and restrict potentially harmful chemicals from their products. Safe Cosmetics Australia is calling all brands to provide ingredient transparency and to leave out chemicals that are known to be toxic or associated with triggering allergies and skin irritation. Products certified as Made Safe have been assessed as being without these problematic ingredients.
Who We Support
We believe in giving back to the community and we want to be helpful.
Sienna is committed to giving a platform to charities and
organizations doing great work.
Rafiki Mwema
Rafiki Mwema is a non-profit organisation created by two pioneering women, Anne-Marie, from the UK, and Sarah, a local from Lennox Head near Byron Bay. Together they raise money to help young sex abuse survivors from Kenya to live safely and understand their frightening experiences. The situation these young children face is horrific and we want to help in any way we can. As part of this commitment, we donate each month to sponsor a child in their care in Kenya, 'Elizabeth'. We were able to take our efforts a step further recently, collaborating with Rafiki to create a fundraising three-pack of Sienna polishes, with all profits from the sale of this pack to be donated to Rafiki Mwema.
"I always wanted Sienna to be a beauty brand that gives back. I'm so proud for us to be partnering again with Rafiki Mwema. The kids they love, care and advocate for have gone through so much, it's just not fair. The work Rafiki does to heal their trauma and keep them safe is so important."
— Danielle, Sienna Founder and Creative Director
Update: We are so very proud to announce that sales from the (now sold-out) Jamii pack raised $3226.86 in cash plus we donated 25 Jamii packs for them to sell on their website bringing the total donation to $5k for Rafiki Mwema! We are so proud and grateful to all our beautiful customers who really embraced this campaign.
Read More
Future Dreamers
Future Dreamer Girls Club is a safe, uplifting and interactive space for girls and women to be supported. The club offers a range of age-appropriate, specifically designed activities and events to inspire, connect, challenge and celebrate. So far, over they've had 4740 girls through the doors of their HQ in Byron Bay.
We worked with Future Dreamers to create a gorgeous limited edition turquoise pearl polish, with all profits going directly to the clubhouse and the programs they run.
We also ran a workshop with the passionate Future Dreamers team and 30 energetic, 11 year old girls at their HQ. You can read more about the fun on our blog, Sienna X Future Dreamers.
Read More