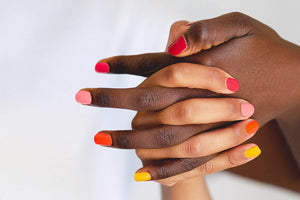 In summer, the song sings itself.
— William Carlos Williams
Summer is here and so is Summer Love. Meet our new vibrant collection of non-toxic nail polish in all the tropical-hued shades you need for the warmer weather and beyond. This release is inspired by all the joys of the summer heady season: cool drinks, long days at the beach, endless sunshine and romantic balmy nights, relaxing poolside and the promise of flirty fun.